Case Study:
Email Marketing Automation
Db
One of the most important outdoor backpacks and action sports technical backpacks from Norway, Main markets include Scandinavia, Europe, UK & USA
+18% Online Store Sessions
Increased traffic and sales in ecommerce
In Average Order Value and in Online conversion rate
What we had to do:
They were needing a step up in their CRM Email marketing both in broadcast and in automations. We helped them with multiple changes and challenges by migrating systems from Mailchimp to Ometria, and their e-commerce was going to be migrated from Centra to Shopify, We worked on multiple automatios to help them transition and moved current emails and placed new automation systems and audiences into Hubspot, Shopify, Yotpo (reviews), and Mention Me (Referrals).
Over several years we help them also in executing their rebranding in all of their emails.
What do they do
Outdoor brand founded in Norway +10 years ago Since 2009, Db has been focused on developing the best products for convenient travel. Their bags, backpacks, technical backpacks and luggage have received international attention, and in 2012 their ski bag was a finalist for Innovation of the Year at the largest sporting goods trade show in the world – ISPO in Munich, Germany. A recent hit has been their luggage which has won multiple design awards (Red Dot among others). Their main focus is to expand their offering in EU, the UK, and the US, their strongest markets at the time we started working with them were Norway and Sweden.
Deliverables:
Working automation + rebranded materials
Our main challanges over the years were many, there was a 1st rebranding from Douchebags to Db that needed to be addressed in all communications that were done via email. We were up to that big challenge.
There was also the upgrade that the team was looking for from Migrating from Mailchimp into a more fit platform for automations in this case it was Ometria. The brand was quickly expanding in that area and had a huge list of subscribers but they weren't being sent a proper welcome journey.
The added challenge was that the e-commerce also had to change from Centra to Shopify. The goal was to create new and different stores for greater segmentation, special contacts, increased feedback and top-of-the-line experience for their customers according to markets/location. The best bags possible, the best service possible. These would become 5 different stores.
Over time we would need to incorporate changes, new languages French and German, Include new markets like UK, Phase out others (AU) and merge them into EU. The push to launch harder in the US market was huge as well, and over the years the strategy was adjusted to be more and more hyper-local and specific to the market.
The pace of launching new product lines, colors, and collaborations was on a professional level just like any top brand with thousands of employees but this was done by a small team of 30 (now about 70 people). Collaborations and launches with great photographers, surfers, footballers you name it. We were that extra muscle that Db needed to give the full experience and communication to their clients.
The email list that was in the several thousands needed to grow to hundred of thousands, we needed to manage and help create segmentations, emails and link it all up, new store, new experiences, new products, new markets.
The need for something out-of-the-ordinary was in place and Refindable found a way to manage it and drive Db into a new era. We became a symbiotic entity that pushed the boundaries of email experiences together.
How we did it
a comprehensive
step-by-step
Step 1 
Refindable did an audit of their past setup in Mailchimp + Centra and re-made + pitched a full setup for automations for the new website in Shopify and Ometria as a Email CRM System for BtC automations as well other types of automations and system support
We also set a proposal for automations and we helped in every step of the process of their rebranding in their email communications
Step 2 
We created an Email Automation Roadmap to share with the client and describe what type of emails the campaign will have, setting due dates and including all the corresponding briefs to be approved.
Starter level: Email Campaign Roadmap
Welcome Purchaser 

Welcome non Purchaser

Abandoned Browser

Abandoned Basket

Specific Topic or Specific Segmentation

30 days (when applicable)

60 days (when applicable)

Refer a friend
Review system
Step 3
Documentation and visual tracking
We documented all of the current running promotions not only visually but also what they their goals are in various different forms and files.
We followed the documentation and changes of the emails over a period of several years and months.
Over time we set up and included:
18 Automations.

Better tracking & Segmentation.

Languages support (FR & GE).

Store specific automations (NO, SE, US, UK, EU).

Unique Triggers.

Welcome flows to new audiences.

Tags to specific audiences and purchasers
Excel file documentation included:

Names descriptions & links.

Market where it was active.

Links to designs and visual reference in Miro board (platform).

Link to the original brief.

The monetary result so far.

Coupon/discount codes relevant to each email sent in the email flow.
In partnership with Db, we navigated a successful rebranding journey, emphasizing the brand's evolution while maintaining its core identity. Commencing with collaborative sessions, they shared the rebranding guidelines to start the transformation. While the focus was on a style rebrand, preserving the brand's essence remained paramount.
The graphic design of Db's communication underwent a comprehensive change, including a redesigned logo, updated typography, and carefully selected new images for email marketing campaigns, both broadcast and automated. Our collaborative approach involved multiple meetings to refine and adjust the new designs, ensuring alignment with Db's vision and market expectations.
The result is a visually impactful rebrand that not only modernizes Db's image but also communicates its core values effectively. The revamped design has garnered positive feedback, contributing to increased brand visibility and success in the competitive landscape. This case exemplifies the power of strategic design and collaboration in achieving a successful rebranding outcome.
How we did it
a comprehensive
step-by-step
The Refindable team provided a customized Email Marketing service to Db, giving support in many ways. One of our biggest challenges was orchestrating a software transition from Mailchimp to Ometria. This migration was marked by an enhancement to their email marketing strategy, in which our team not only facilitated the technical aspect but also carried out the development of a new comprehensive Email Strategy, helping with the development of detailed briefs, the creation of visually captivating designs, and the establishment of automated send-outs.
Another great milestone was being part of our client's ambitious rebranding initiative; twice.
We played a pivotal role in taking care of a meticulous overhaul of their existing Email Marketing Campaigns to align them with the new brand identity. This demanded a lot of time, effort, and a detailed approach to ensure continuity while reflecting fresh aesthetics in all of the campaigns and automations already created. Our team ensured that each campaign not only adhered to the evolving brand guidelines but also contributed to the narrative of transformation.
In essence, our end-to-end involvement in this transition—from platform migration to rebrand integration—underscores our agency's commitment to delivering detailed and tailored solutions that propel our clients forward in the dynamic realm of digital marketing.
Rebranding 
We were an integral part of the rebranding process done in 2023. We had different documents that we used to visually prepare and compare the old designs with the new ones as well as a full detailed roadmap sheet where we followed each step of the process. 
Five markets
Norway, Sweden, UK, EU, USA.
Three languages:
Five platforms
Ometria

MentionMe

Yotpo

Parcellab

Shopify
Documentation Roadmap and Follow up
We were an integral part of the rebranding process done in 2023. We had different documents that detailed all the follow-ups needed to have complete and organized control of the rebranding rollout on each platform with each of the languages in each of the markets Ometria (for broadcasts and automations), MentionMe (for referrals), Yotpo (for reviews), Parcellab (for post-purchase delivery), Shopify (for post-purchase communication), Hubspot (for warranties and ambassadors.)
We changed over 300 emails in just 2 months. with no real interruptions to the service, the rollout went smoothly even though the deadline was set at an earlier date than originally planned. we were 100% up to speed and got everything on time.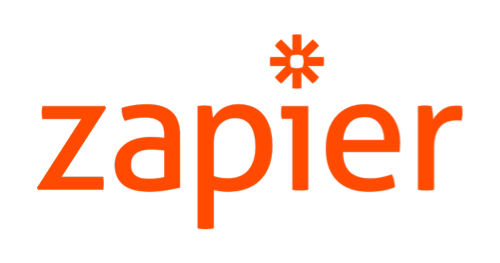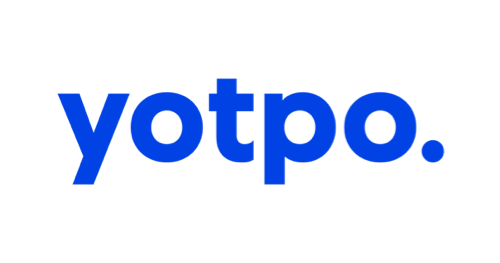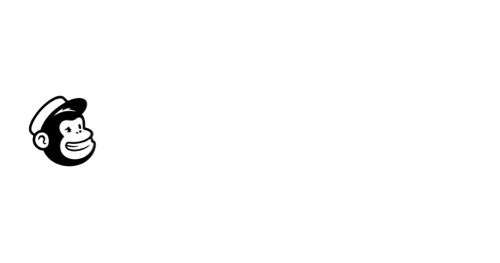 Let's do it togeather
Let's talk about
your future